Acknowledgements
Alongside knowing the user you're designing for, a unique quality of working with a next generation context in mind is how everyday design decisions can be supported by also knowing the world that you're designing for.
After its founding, one of the first pieces of work Adobe's Machine Intelligence Design team shared externally was version one of "language gap" essay—now published as chapter two in this series. It wasn't intended as a series, but as the team continued exploring it increasingly felt like there was more of the story to unpack, and more of this narrowed-language-gap-world to get to know.
Throughout the writing process, it was a priviledge to notice my thinking connect to a number of people and moments without whom this work wouldn't exist:
Fenella Pritchard and Sarah Cameron, who made space for me to first discover digital creative tools.
Susie Bagnall, who queried, "Have you thought about design school?" (I hadn't.)
Jon Unwin, Ashley Rudolph, Andy Neil, and the whole Graphics family at Falmouth University, who tirelessly advocated that great creative thinking is about ideas and problem solving.
Julie Anixter, who said joining a design team like Adobe's could be as simple as, "Just ask," followed by, "I'll introduce you."
Patrick Hebron, Jamie Myrold, and Eric Snowden, who fostered a vision for design-led explorations of machine intelligence in creative tools, and opened doors to make it happen.
Kyle Wlodyga, who was first to hear this series was being written, and makes for excellent company on the San Francisco Bay Ferry.
Kimya Ramezani, who shared deep questions about creative value.
Dana Herkelrath and Luke Tonge, who both champion and serve emerging creatives to a vocational degree.
Members and alums of the Adobe Design team who were all generous enough to read, encourage, and support this body of work as it came together. In particular I'd like to thank: Shalini Ahuja, Bria Alexander, Tim Brown, Birgit Bruhn, Vedi Chaudhri, Veronica Peitong Chen, Lauren Dest, Madeline Hsia, Beth Anne Kinnaird, Sarah Kwon, Rachel Rosen, Bailey Sharrock, Evan Shimizu, Sarah Smart, Lisa Jamhoury, Jeremy Joachim, Kyle Webster, Andy Welfle, and Michael Yang. This work is better because of you. Thank you!
Noelle Bagnall, the most inspiring problem solver I get to know personally.
Perrin and [TBA] Bagnall: my next generation creatives. These essays are for you.
---
About the author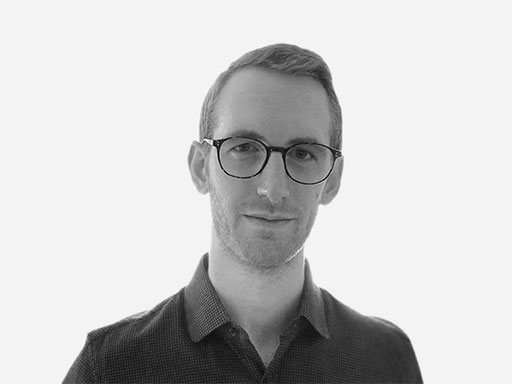 Archie Bagnall is a Lead Experience Designer, AI/ML at Adobe Design. His projects explore the ways that artificial intelligence and machine learning technologies can empower our creativity, both today and in the future.
Originally from England, Archie started his career as a Graphic Designer for in-house teams in Paris (France) and then London. He now resides in California, where before joining Adobe Design he served as President for Orange County's chapter of AIGA, the largest professional association of designers in the world. He loves seeing and helping creatives grow in their professional journeys.
---
---